Contact us at
301-490-0657
futurev@radix.net
New and used Scooters now available for sale!!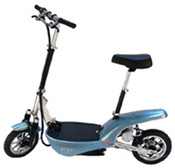 We now have quality new and used scooters available at our location. Contact us for further details.


About US
We have been in the electric vehicle business for over 10 years starting out by converting gas powered cars to electric. With scooters becoming popular we started receiving requests to repair electric scooters and bikes and the business has grown.
We also organize the Power of DC, an annual electric vehicle race in Maryland featuring an AutoCross, ScooterCross, Range Rally and Drag Race. The race has been featured on Discovery Channel, Planet Green, NBC, the Travel Channel and the local media.
Name Change

A couple years ago we were forced to change our original name "ScooterWerks" by some bullies in Chicago that sell stinky farting gas scooters. It was a pretty rediculous and petty ordeal. They claimed they were coming to DC to open up a store which of course was a complete lie. Anyway, there are bullies out there who want nothing better to do then to push other people around. Incidently another company already laid claim to the name before they did.
Contact Information

Contact us by either phone or email to set up an appointment. We are conveniently located minutes from I-95 in Laurel, Maryland.
Hours are from 9:00 am to 6:00 pm Monday through Friday. Saturday from 9:00 am to 12:00 noon.
---
Repair Services | Upgrades | Custom Fabrication
About Us | Location | EV Projects | GE Elec-Trak Repair | Links | Home

©2009 ElectroScooterWorks, LLC
5809 Holger Court • Laurel, Maryland 20707
301.490.0657
futurev@radix.net